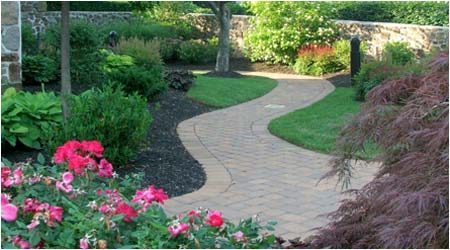 Welcome to Detailed Environments, Inc.
Delaware Valley's distinguished source for commercial landscape management
Detailed Environments, Inc. was founded on the principle and practice of consciously caring about the ideals of clients, fellow employees, and the communities where we live, work and play. As a company we extend our greatest effort toward this goal every single day by offering:
Responsive, reliable customer service with a commitment to establishing on-going communication and building long-term relationships supported daily by owner involvement.
Distinctive landscapes reflecting high quality, creativity, consistency, and loving care and retaining those values as living entities, growing and changing over time.
Team-oriented, uniformed professionals— devoted, knowledgeable, experienced, passionate, courteous, and safety-conscious, all with exceptional work ethic.

Contributing to the success of Detailed Environments, Inc. is our serious concern for safety. The mission of our safety committee is: To work together as a team to identify and eliminate or properly control situations in the workplace, by increasing awareness and administering rules, thus avoiding accidents and increasing the safety of our employees.
We look forward to working with you.